Auctions
Jackson Philips is an established auctioneer with the knowledge and expertise required to achieve our clients individual business objective regarding asset disposal. We always work closely and in partnership with the client to complete each instruction within the set time frame and importantly to maximise the sale return to the client from the sale.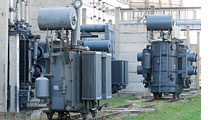 Jackson Philips is focused on each instruction and applies the correct method of sale to achieve our objective using traditional Auction methods or a modern electronic On-Line Auction platform. Our marketing methods are tailored to each instruction and include Global, Regional and local campaigns. We have access to a large number of high volume data bases enabling us to pinpoint the correct key decision makers within these companies to ensure we apply a cost effective marketing campaign to each sale. We also utilise the appropriate industrial and auction media including newspapers, trade publications, flyers and internet marketing to attract bidders.
Using Auctions as a method to dispose of assets offers many advantages to clients particularly when a large number of assets are required to be sold and removed in a relatively short time frame to a large open market place.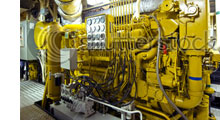 Jackson Philips have for a number of years used their On-Line Auction Platform as an appropriate sale method and these have now become a recognised method of sale to a worldwide audience. On-Line Auction sales offer the advantage for a large number of overseas bidders to have access to the sales when long distance travel would normally prevent this. It also offers a higher level of site security and health and safety. On-Line Auction sales can either be real time, where by assets are sold on the day of sale or by a proxy bid sale, this is where assets are sold over a given number of days with the sale closing on a specific day and time.
Jackson Philips project manage all aspects of their Auction Sales from start to finish including production of quality auction flyers and catalogues which can be downloaded electronically, escorted, pre-arranged site viewings by our own staff, marketing of the sale, accounting to the client in a short time frame and also project managing the removal of the sold assets paying particular attention to all of the relevant Health and Safety issues.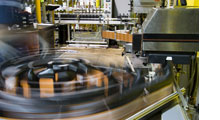 To offer client protection Jackson Philips offer a totally independent client account for the collection of clients funds following a sale. No item is allowed to be removed from site until receipt of full drawable funds has been received. Clients receive payment with a detailed sale statement and VAT documentation within a relatively short time frame following the sale.

See all Auction Sales