Sales By Tender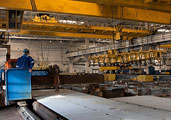 In certain cases Jackson Philips will recommend that it is in the best interest of the client to offer assets for sale by Tender. When a small quantity of assets become available and these assets have a narrow appeal to a small group of potential buyers and one buyer perceives that these assets hold a higher value than another interested party. Interested parties submit their offers on a tender form indicating the amount they are willing to buy each available asset for. Normally the highest offer will be accepted as the winning bid.
Tenders are suitable when a client requests that the assets being sold are to be released on a particular date in the future or when various assets become available from different company locations.
Jackson Philips handles all aspects of the Tender process including advertising, tender documentation, processing the offers, collecting funds and project managing the removals.
Jackson Philips can offer buyers the option of bidding On-Line or by post which offers flexibility to buyers from both home and overseas.
See all Tender Sales