Valuations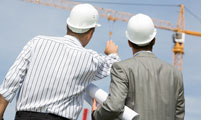 Jackson Philips offer the expertise to provide valuations on a broad spectrum of industrial and commercial assets to a worldwide client base. Jackson Philips follow best practice as laid out in the RICS "Red Book" and follow a code of professional conduct and provide valuations as set out in the International Financial Reporting Standards (IFRS).
Jackson Philips does not limit its expertise to any one manufacturing sector but are able to provide valuations for a broad base of manufacturing businesses.
Valuations can be required for a variety of business reasons and include:-
Balance Sheet Purposes
Statement of Comprehensive Income
Management Buy Outs
Insurance Requirement
Borrowing
Inter Company Asset Transfer
Corporate Recovery
Privatisation
Insolvency
Jackson Philips apply a professional and focused approach to all valuation instructions. We endeavour to work closely with and always in the best interest of the client in all circumstances.
If you would like Jackson Philips to assist you with a valuation please
get in touch
.