Services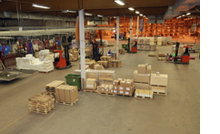 Jackson Philips offer a turnkey solution to Industrial Asset Management from the valuation and sale of all surplus Plant and Machinery assets to removal and re-location of Plant and Machinery factory clearing and cleaning.
Jackson Philips carry out valuation and sales by Tender, Private Treaty or Auction, we always adopt the most suitable method tailored to each instruction.
What our customers think
It was vital that we found a service partner that was capable of operating a turnkey solution to the sale and disposal of redundant assets surplus to the operational transfer. After a process of diligence to find the 'right partner' we elected to contract Jackson Phillips Asset Solutions in order to return both a comp...
Some of our clients